Make A Difference
---
Wylder Nation is globally leading the charge to make treatment options for Infantile Neurovisceral ASMD (NPA) a reality...But we can't do it alone.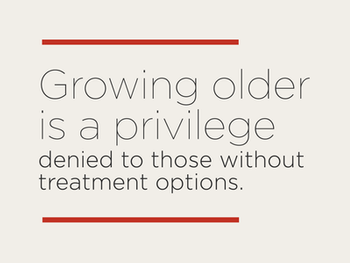 We've made amazing progress in the past few years and hope is finally on the horizon, but there is still more to do.  Like many things, funding is typically the rate limiting step in this process.
Those directly impacted by this disease in one way or another have the ability to move mountains.  We've seen this time and time again, and we know that together as a community we can, and we will succeed in this fight.   
Create A Campaign
---
Create a campaign for the Warrior in your life
Tell us about your Warrior, provide a few photos, and we'll create your very own personalized fundraising page to tell your story.  Once the page is proofed and exactly how you want it, all you need to do is share with your network.  We'll take care of the rest. 
Wylder Nation Foundation is a 501(c)3 non-profit organization so all contributions made to your campaign are tax deductible, and Wylder Nation will provide each donor with a letter of acknowledgment for their donation(s).     
Funds raised by your campaign will go directly towards advancing Wylder Nation Foundation's Infantile Neurovisceral (NPA) and Chronic Neurovisceral (NPA/B) research programs, and ultimately help make treatment options for this horrible disease a reality.
Please fill out the form below and we'll be in touch...