Collaboration - Communication - Iteration
Wylder Nation is directly involved in every project we fund.  We see the development of treatment options for rare diseases such as ASMD as a team sport, and create an environment that allows for all stakeholders to play nice together in the "sandbox."  We foster collaboration, demand communication, and ensure results to the research we fund becomes available to the broader scientific community.
Lysosomal Storage Diseases collectively are rare, and when broken down individually are considered ultra-rare.  The small population of patients with diseases like ASMD, combined with the high costs and risks associated with developing new treatments often limits the interest of large pharmaceutical companies. However, good science with life-saving potential often exists, and just needs to be pushed through what is often referred to as the translational gap or "valley of death".  This is where scientific innovation often discovered within academic institutions is lost, and never translates into actual treatments for patients.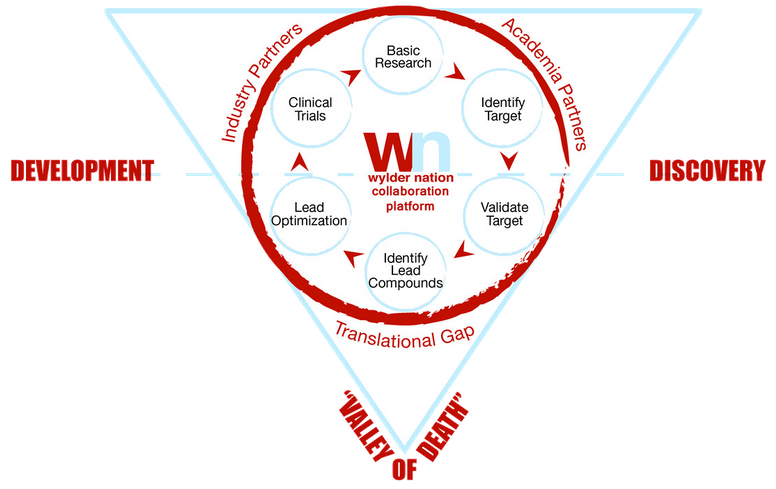 A Field Of Dreams Approach
If You Build It, They Will Come
We often strategically focus our efforts in this translational gap, between traditional academia and industry efforts in the drug development continuum.  We believe by taking on the early risk often associated with the translation of promising science, we can spark the interest of industry to help get a treatment to the patients that need it most.   
In other words if we can demonstrate the scientific rationale behind a potential treatment is compelling, combine that with our understanding of the pathology, natural history, and expertise of a particular disease like ASMD, the size of the patient population becomes less of a deciding factor for industry partners.  Basically, if we build a robust Investigational New Drug (IND) package, partners will come. 
Additionally, while we are laser focused on improving the lives of children with ASMD, we know this laser focus will be broadly impactful.  Discoveries we make for ASMD could have a profound impact on the lives of patients with other Lysosomal Storage Diseases such as Niemann Pick Type C, as well as more common diseases such as Alzheimer's Disease, Parkinson's Disease,  and many more.
---
---