Joe Gallo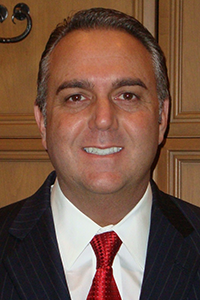 Group Head Vice President Health Plan Specialty & Infusion at CVS Health Payor Solutions
For the last 6 years, Joe Gallo has held Business Unit responsibility for all Health Plan clients, leading all specialty sales and account management support across. The health plan client business unit includes Blues, Commercial, Managed Medicaid & Medicare strategic relationships throughout the United States.  Joe also supports strategic direction to a team of 12 benefit professionals focused on business development, account management, customer satisfaction, customer retention, and revenue growth for over $5 Billion in annualized specialty revenue.  He has more than 22 years of experience in specialty pharmaceuticals, pharmacy benefit management, account management, medical sales across employer, government and health plan market segments.
Prior to assuming his current role, Joe held various positions within CVS Caremark as Area Vice President West, Employer Client Sales and Account Management, Area Vice President, Health Plan Sales, West Region Specialty Pharmacy Services.  His primary responsibilities in all roles have been executive leadership positions responsible for overall client strategy, service and satisfaction.  Joe's 22 years of experience have focused within specialty pharmacy, PBM, health plan, and large employer experience along with physician, pharmacy, new drug launches, and extensive successful collaboration with providers within the industry.  Mr. Gallo has worked with large health plans and fortune 500 clients with in depth experience in relationship development, selling services, implementations and account support.  His client management experience ranges from clients such as Coventry, United Health Care, Anthem, FEP, CalPERS, Northrop Grumman and large government accounts, managing all aspects of the PBM and specialty business
Having joined CVS Caremark in 1994 with considerable health care experience in sales and account management, Joe has been recognized for outstanding service and performance throughout his career at CVS Caremark.  Prior to his tenure with CVS Caremark, he worked for Home Diagnostics (a diabetes specialty provider) where he was responsible for client development and marketing services for diabetic patients.
Joe earned his Bachelor of Science degree in Economics, with a concentration in Business, from Colorado State University in Fort Collins, Colorado.  He is currently based in Denver, Colorado.